Umag, small town and port on the north-western coast of Istria, presents 'Croatia's gateway to Europe'. It also has the reputation of the Istrian sports centre, since as the host of the ATP tournament for many years now, it attracts numerous top world tennis players. Its beneficial features were already recognized by the Romans who turned it into their summer residence. The magnificence and splendour of those times today is reflected in the many Venetian houses in the old part of Umag-Umago. Umag is a favourite holiday destination with extraordinary excursion possibilities. It's hinterland offers newly discovered tourist attractions like mountaineering, caving and other chances for adventure enthusiasts.
Location
Where are we...
Distances in km from Umag
47 Trst
500 Bratislava
84 Pula
900 Frankfurt
101 Rijeka
1300 Pariz
212 Venecija
1600 London
270 Zagreb
2000 Madrid
464 Milano
Meliá Coral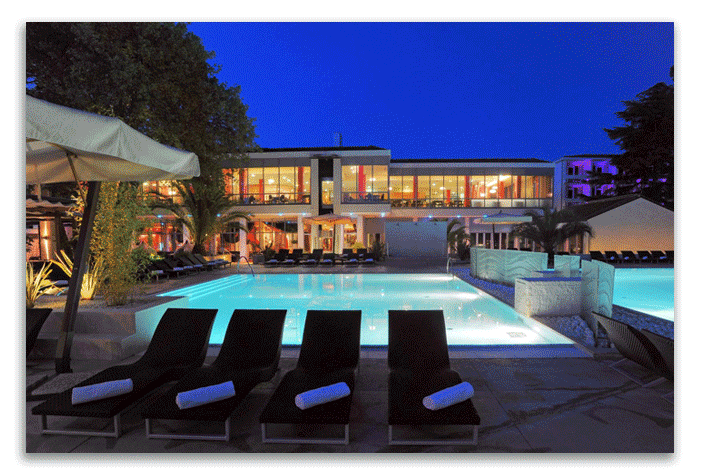 The first Adults Only five star hotel in Istria, located right on the coast, offers innovative services and a personalised approach that will satisfy even the most demanding of guests. Meliá Coral is located at Katoro Resort, 3km from the centre of Umag.
| Hotel Melia Coral | Price in EUR | Accomodation |
| --- | --- | --- |
| Single use | 70.00 | HB |
| Double use | 58.00 | HB |
Hotel Sol Garden Istra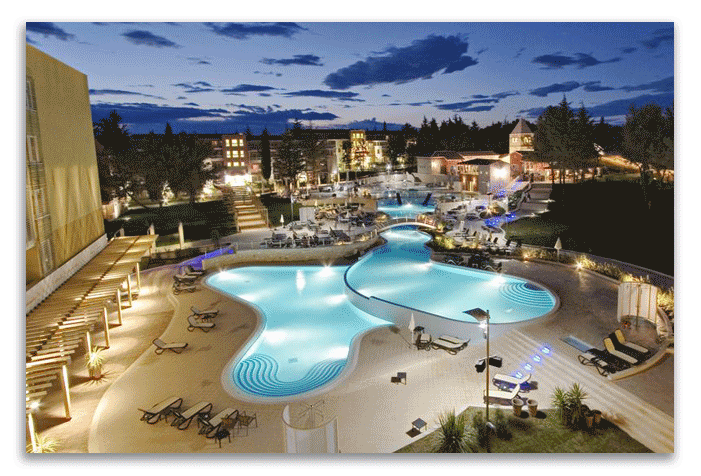 Family & Active Hotel and Village – a unique combination of modern design and traditional Istrian architectural motifs. It is located at Katoro Resort, 200m from the coast, 3km from the centre of Umag.
| Hotel Sol Garden Istra | Price in EUR | Accomodation |
| --- | --- | --- |
| Single use | 57.00 | HB |
| Double use | 45.00 | HB |